"An insight into the lil' lives of us"
We're an independent Hair and beauty salon Based in Epsom
(we'd say more Ewell to be honest, but we'll go by our postcode for arguments sake) and opened our doors in July 2015.
We're a small team of balayage and beauty specialists here to cater to all your pamper needs from the latest colour trends to those instagrammable lashes.
​
Whilst the salon is our daily workplace and a place we feel comfortable, we appreciate for you "Our future sassy client" you won't get a feel for it until you make the decision to pay us a visit. We hope our social media presence reflects our vibe, but if you need a bit more convincing let us leave you with our
Mission statement:
​
"Enter our happy place knowing it isn't just about the hair style or fresh manicure you leave with. That's not all we're about. We're just us much about the experience and delivering good vibes as we go. Feel comfortable in our environment girl, cause we're all ears and will respect who you are and whoever it is you want to be ✌🏼"
We have an amazing small team at the salon (not biased at all, we really are all pretty fabulous humans) but until you come in and visit us for yourselves, we can't expect you to be pyschic girl! So we're each going to take it in turns to give you an insight into the lil' lives of us with a few facts..
I worked for Headmasters for 7 years, 3 and a half of which I was an educator at their academy ( where I met some of my fave humans )

​

I'm too bloody empathetic! Whilst it's known that hairdressers double up as your therapists, I carry all your issues around with me for a while- so if I'm looking a bit weighed down, maybe hold fire on a few!
.
I opened Nouvelles when I was 22 with my sister-in-law Kelly. For me it's been one of the hardest things I've ever done
​
Nouvelles is 100% my happy place, but I love getting away from it and travelling too
​
Hair is all I've ever wanted to do,
as cliche as it may be. It really is the best feeling making you all feel amazing inside and out
​
Melis Collins Maras
Beauty Therapist
I make amazing coffee!!! (we can vouch for this 💯% -this girl rocked up on day one and smashed out the best flat white we'd seen 👀)
​
I always wanted to work in MI5 and be a private investigator - I don't know why !?
​
I absolutely LOVE being a Beauty Therapist! Getting to meet and catch up with you all whilst making you feel your best selves really is the best feeling 💃🏻
​
I love doing pedicures - which is weird because I used to hate feet!
- When I'm not busy painting hair, In my spare time I like to roller skate
​
I have two pet tortoises called
Timothy(age 41) and Daisy (age 20) 🐢


I'm obsessed with the colour green!! 💚
​
I love fashion and I was once an intern for British fashion designer Dame Zandra Rhodes herself
​
I'm a Pisces so I'm super chill and love to go with the flow ✌🏻
Kelly Favell
Beauty Director
I'm mummy to the youngest member of the Nouvelles family Amelie, waking up to her lil smiling face is my favorite part of the day 👧🏼
Opening Nouvelles with my sis In-Law Amy was the best decision I ever made 😘 the ups and downs of running a business have been a challenge but worth every minute! (Then adding a 2 year old to that mix has been a blast! )😫🤣
.I lived in a lodge within the grounds of a cemetery for 5 years, it wasn't as spooky as it sounds 👻
​
Im such a 'Coffee Snob' ☕ I'm pretty particular about where it comes from and how I like it (don't come at me with your Nescafé instant😝)
​
Ibiza used to be my favorite place in the world to be, until the 5th year girls holiday nearly broke me, Now I play it safe at Center Parcs ✌🏻
Claire Seward
Hair Specialist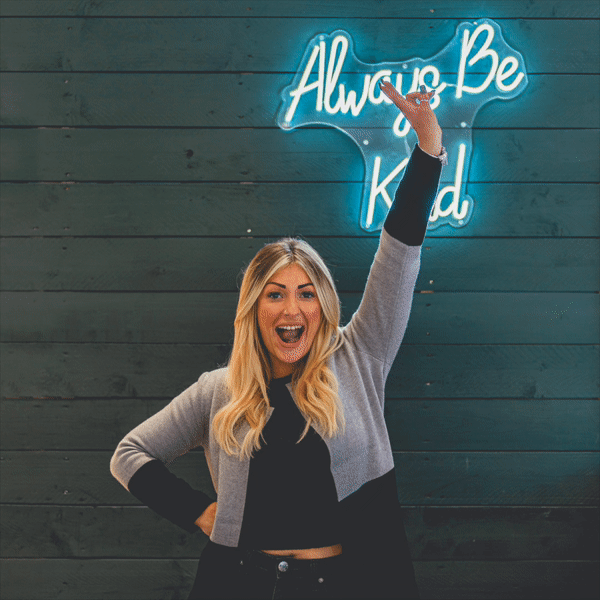 I was deaf when I was younger and had grommets up until I was 7!
​
I was in the background of TOWIE on season 4. A friend and I went to Mark Wright's boxing match and met all the cast
​
I can get a bit heavy handed with the milk steamer in the salon. Little heads up: remember to request some coffee with your froth if you're going for a cappuccino.
​
​
🏷My celeb crushes are David Walliams and James Corden 😝
Neve Homes
Hair Apprentice
I love going to the gym and my goal is to look like Tammy Hembrow one day! 💪🏼
​
I'm Surprisingly a very good cook
​
I love animals but I am actually allergic to guinea pigs 🤣 I will actually puff up like Will Smith from Hitch!
​
The nickname my friends call me is Nedved, apparently I look a bit like the Czech footballer.
​
I can be a bit OCD, I can't stand bits and crumbs anywhere❌
Sophie Squizzoni
Hair Specialist
Monday is my favourite day of the week because I get to spend it with my favourite little human in the world (also known as my nephew) Toby
​
I worked for Headmasters for 5 years where I was obviously trained by the best (Amy Fav)
​
I hate pigeons. Who doesn't, but still!⠀
​
Absolute shocker: I'm not a natural red head!
​
Did you know I went to Marbella last year 😝and it nearly killed me off... then I went to Ibiza and found myself ✌🏻
Libbie Earl Robertson
Hair Stylist
.I have 6 siblings 🤪 yes Christmas is expensive! I also have a twin brother👫
​
Im OBSESSED with Wolves 🐺
​
Im always happy!! As long as my eyebrows look good 😉
​
As a little girl I always told my mum I would be a zoo keeper 🦒 I guess hair stylist isn't far off 🤔
​
when i was little my mum would always sing to me the song "Que sera sera", whatever will be will be 🎶
I have a fear of Broccoli. Never liked it never will 🤮🥦


I traveled across California for 3 weeks. Santa Barbara and LA was my fave 🇺🇸


When I was younger my dream was to be on the West End like my auntie. Even though I'm tone-deaf 😂


I can't live my best life unless I have a tan. Pale = sadness. 🍊


My favorite food is Pasta. Any Pasta. Pasta is fab.